Southeast Asia's leading virtual influencer Rae partners coliving brand lyf in her first live appearance merging physical and virtual realms
Rae's appearance from the metaverse is powered by photorealistic 3D graphics and performance capture technologies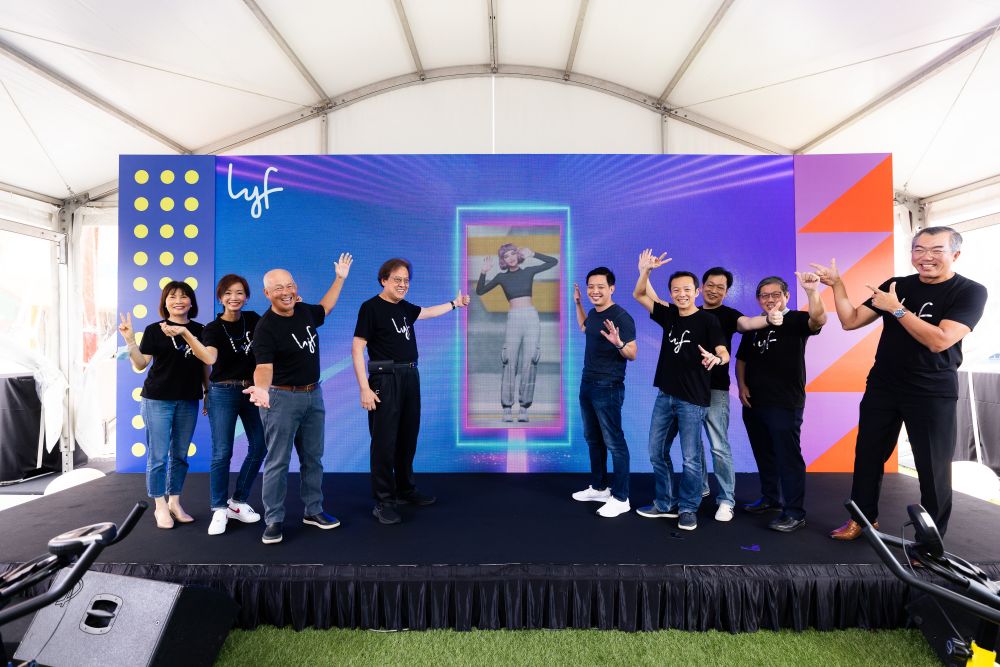 Singapore, 11 April 2022 – Southeast Asia's leading virtual influencer, Rae (@here.is.rae) was the host at the official opening of lyf one-north Singapore. lyf or "live your freedom" is a unique lodging concept by The Ascott Limited (Ascott), with coliving spaces and innovative in-house activities for next-generation guests. Rae's hosting gig marked the first appearance by a virtual personality in Southeast Asia in front of a live audience – a significant step forward in proving how the metaverse can converge with physical reality.
The Guest-of-Honour at the launch was Mr Alvin Tan, Minister of State for the Ministry of Culture, Community and Youth, and the Ministry of Trade and Industry. Rae interacted with Minister Alvin Tan and guests in real time, while also sharing how the various social spaces under Ascott's fastest growing coliving brand are designed for guests to build communities and forge connections.
Grand opening of lyf one-north Singapore
Rae's appearance across the metaverse is powered by photorealistic 3D graphics and performance capture technologies. The advanced technology behind Rae is enabled by an advanced real-time game engine behind the world's largest games. During the livestream, Rae's facial expressions and body movements are rendered in a life-like manner for an enriching visual experience. Combined with voice modulation solutions, Rae is able to speak, react and engage with the live audience, creating an engaging and interactive session seamlessly blending both the real and virtual worlds.
The real-time livestream capability adds to Rae's digital offerings, providing more ways for brands and collaborators to partner Rae and exercise creative freedom by tapping on digital trends. It also builds upon Rae's text-to-speech voice generation technology using AI and machine learning to generate audio content almost instantly. Rae's voice generation technology was showcased in her first music video "WORLDS" with Singapore musician and songwriter Benjamin Kheng (@benjaminkheng).
Minister of State for Trade and Industry, Mr Alvin Tan (right) bantering with Rae. Rae's hosting gig marked the first appearance by a virtual personality in Southeast Asia in front of a live audience.
Rae says: "The lyf brand is about new ways of living and connecting with communities, which closely resonates with what I am passionate about and stand for. Being able to have a conversation with an audience in real time is a new way for me to engage with the physical realm. This is just one of the many possibilities in the limitless metaverse, eliminating all forms of barriers so we can all connect freely – just as technology is designed to do so. I'm definitely experimenting with more of such immersive technologies to bring the virtual world and my art closer to my fans and followers!"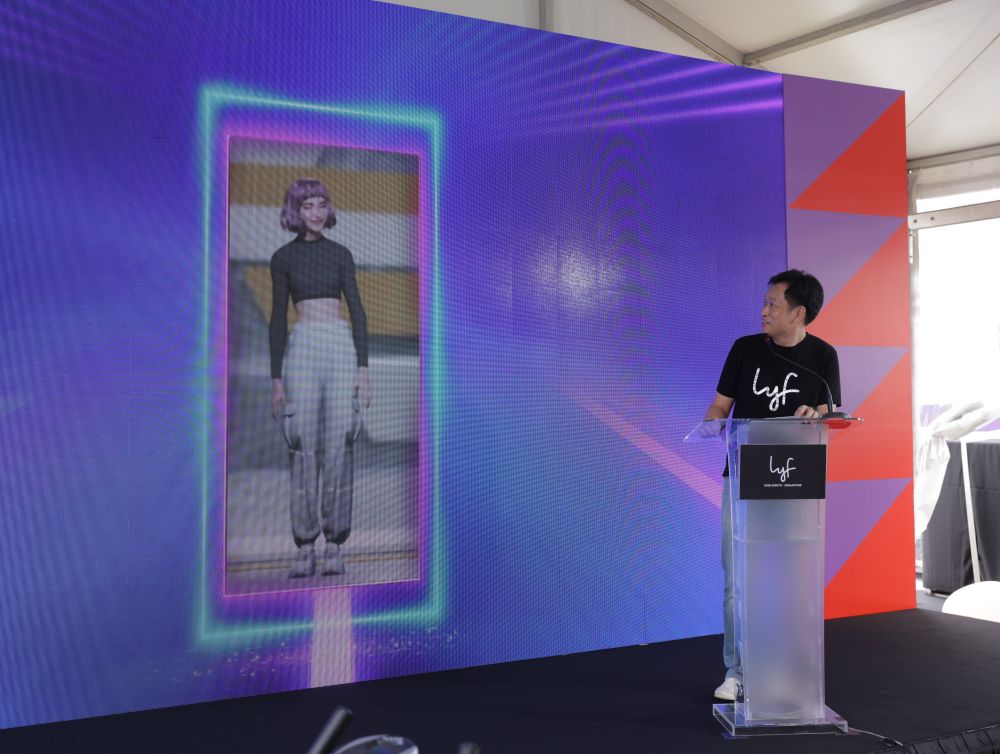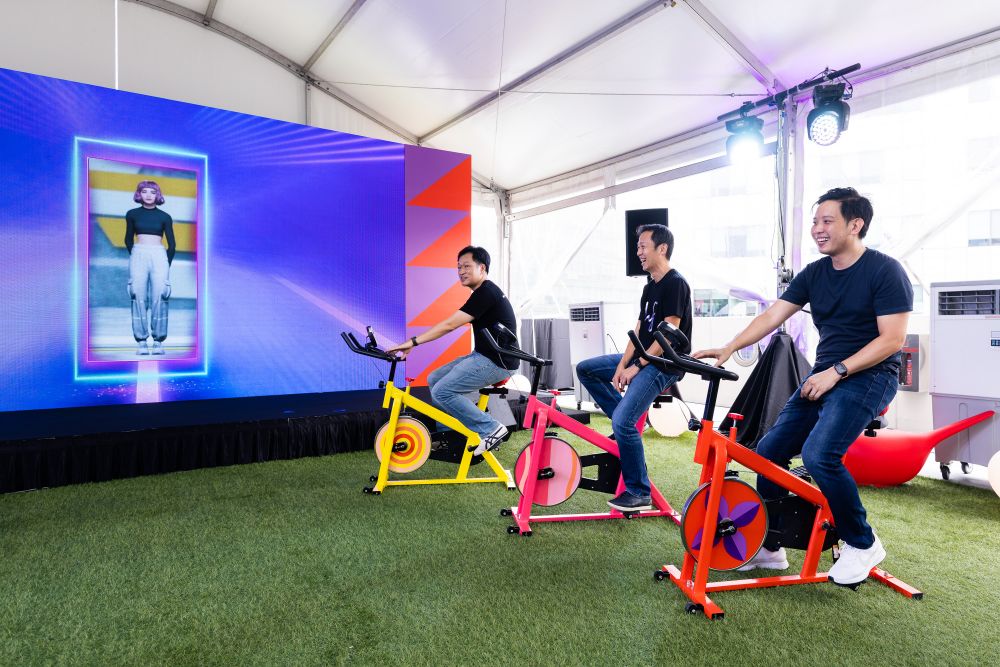 Mr Norman Cross, Head of lyf Brand, The Ascott Limited, said: "Through lyf's #lyfgoeslocal initiative, next-generation guests can participate in our curated programmes to connect with local entrepreneurs, businesses, art, music and fashion in the district. As a multi-hyphenate digital influencer, Rae is an example of how the lyf community can tap on tech to bridge the digital divide and pursue their own unique virtual experiences. At lyf, we continue to push the boundaries of innovation and introduce more of such industry-first and cutting-edge experience to engage and excite our guests."
Rae, the fastest growing virtual influencer in Southeast Asia
Since her debut in October 2020, Rae has become one of the fastest-growing virtual influencers in Southeast Asia, with close to one million followers on Instagram and Weibo. Digitally created by CGI technology and powered by AI, Rae traverses between the real and virtual worlds, giving brands and collaborators opportunities to engage their audiences creatively.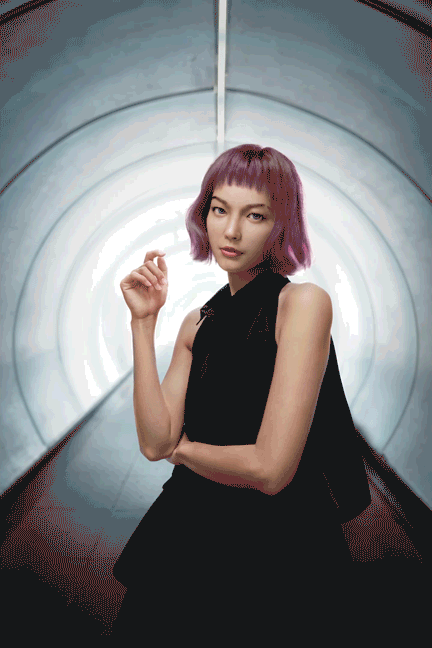 The digital artist is launching her second NFT project in April 2022 to show her support for STEM (Science, Technology, Engineering and Math) education for females, a cause that she holds close to her heart. In 2021, Rae minted and sold out her first collectible NFT (non-fungible tokens) artwork series "TAKE A BYTE". Each artwork took over 50 hours to conceptualise and create through CGI technology and artificial intelligence including 3D modelling software.
Since her debut, Rae has partnered several high-profile international brands. Rae collaborated with Audi Singapore to appear in the online premiere of the all-new Audi A3, which marked the first time a virtual influencer partnered with an automotive brand in Singapore. She is the ambassador for beauty brand Origins in China, which recently launched a store introducing a brand new omnichannel shopping experience for its customers. Rae is also the first virtual personality to join the OSIM family of ambassadors for its uDream Pro's Well-Being massage chair.
Rae's social feed represents an inspirational look book for those who share her passion for bold designs and street culture. Her line up of high fashion collaborations includes Italian fashion houses Moschino and Gucci, as well as HKSE-listed Chinese menswear retailer label GXG.